Kelly's Closet is preparing to celebrate its 8th Anniversary on April 1st and we want to invite you to JOIN OUR CELEBRATION; we are giving YOU the presents!
In honor of 8 AMAZING years of Kelly's Closet we are giving away 8 amazing prizes!
Enter to win one of our 8 giveaways, including a Nintendo Wii with Wii Fit!
Any one who makes a purchase, no matter how bit or small, from Kelly's Closet (or any affiliate store) during the month of April is automatically entered to win one of our 8 giveaways (one prize per customer). Two winners will be selected weekly and two grand prize winners will be selected on April 30th at 5:00 pm EDT.
And the EIGHT amazing prizes are…

Week 1 (awarded on April 9th) – Two $25 Kelly's Closet Gift Certificates
Week 2 (awarded on April 16th) – One "Reduce, Reuse" Moby Wrap ($44) and one Earth Mama "I Love My Mama" gift set($35)
Week 3 (awarded on April 23rd) – One bumGenius OneSize 3-pack ($54) and one FuzziBunz Perfect Fit 3-pack ($54)
Week 4 (awarded on April 30th) – Two Nintendo Wii consoles with Wii Fit – worth $350 each!!!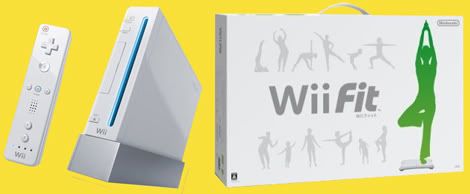 Thanks for helping us celebrate 8 amazing years! Your continued support is the best gift of all as we would not have made it this long without each and every one of you. These prizes are our way of saying "thank you" for your business, trust, support and loyalty over the years!
Sincerely,
Kelly