This week's winner is a single mom by choice of 14 month old twins, and just started cloth diapering last week!!! What a great prize for her!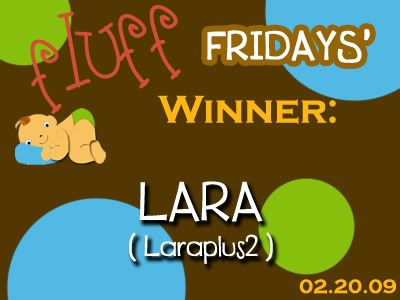 She havent updated her blog in ages, but here is a link to her blog.
Lara: Please, contact us so we can have it shipped to you!!!